Parenting is the BEST and the HARDEST volunteer position on the planet!  Amen??  Raising little (and bigger) humans can be equal parts wonderful, defeating, rewarding, and exhausting all in the space of 5 minutes.  Add trauma or neuro-diverse challenges to the mix, and parenting becomes exponentially more complex.  At Tetherpoint, we're passionate about infusing parents with fresh hope, caring community, new perspective, and effective strategy. We currently specialize in helping parents raising complex kids with trauma histories, attachment adversity, and neuro-diverse challenges. Click the links below to find out how we work.
Vision
Thriving parents. Thriving families.
Mission
Restoring equilibrium in parents.
Approach
Community, knowledge, and strategy.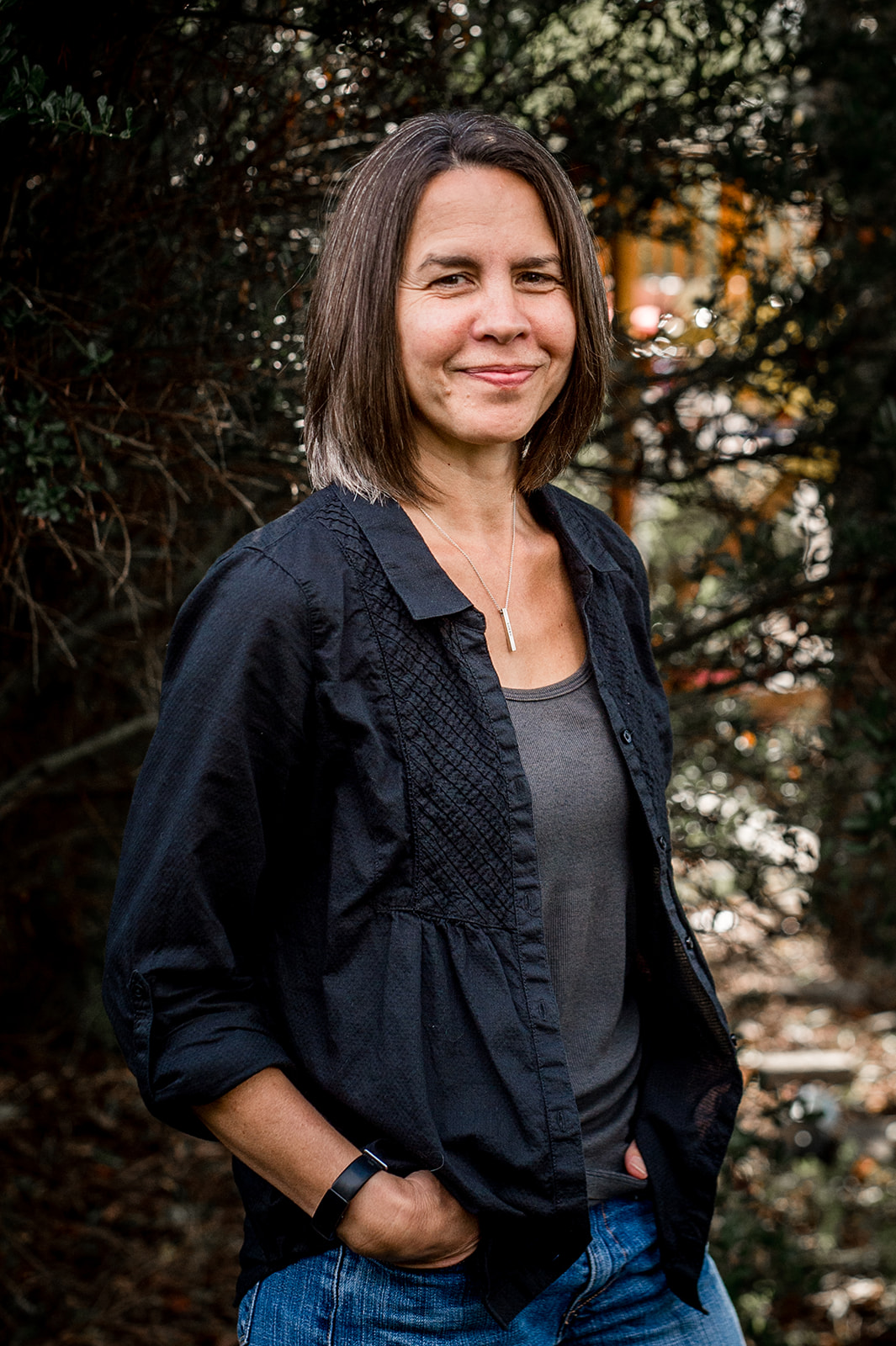 Professionally
My coaching style is intuitive, creative, authentically engaging and incorporates the latest research and advancements in child development, attachment theory, trauma, and neuroscience. I have extensive experience working with adoption-related issues, relational trauma, and grief and loss. In the work I do with parents, my deepest desire is that they feel deeply known, held, and joined in their parenting journey and that they experience transformative intervention through our connection.
Personally
I love cultivating deep relationships, putting feet to ideas, and stringing beautiful words together. I seek solitude in the woods or on the water pretty much every day.  I have a soft spot for hurting humans (big and small), and I know the very real courage it takes to face off with deep wounds of the past.  I am a trained fighter, a seasoned entrepreneur, and a recovering perfectionist (gave that up for Lent last year).  I am learning the art of slowing my roll, taking big deep breaths, and caring for myself and others in the present moment.  I have a deep love of God's Word and have studied in Bible Study Fellowship for more years than I have not.  My super-power is listening.  My fuel is truth. My passion is people.
I am married and have two awesome kids that we flew halfway around the world to bring home.  As a family, we have navigated various brands of struggle & joy, connection & disconnection. My kids are my greatest teachers and source of inspiration in the work I do.  I absolutely know the monumental willpower and tenacity it takes to show up and stay present when hard and bewildering behaviors are flying high.  Some days I have it; some days I definitely don't.
I am honored to join you as a fellow sojourner and guide on this epic journey called "parenting".
In addition to being an adoptive mom, my background includes formal education and a broad range of professional, personal, and volunteer experiences – all of which contribute to my efficacy as a skilled and intuitive Parent Coach.
Education
Bachelor's Degree in Psychology (Trinity Western University)
Certifications
Certified Parent Coach (Anu Family Services)
Parent Coach Training (Happily Family)
Interpersonal Neurobiology (The Mindsight Institute)
Human Services (Trinity Western University)
Additional Experience
Substitute Teaching Leader/ Trainer/ Group Leader (BSF Int'l)
Interior Designer/ President (Tandem Design & Construction)
Nonprofit Founder/ President (Evangeline International)
Founder/ Lead Designer (Old School Trailer Works)
Specializations
Adoption and Foster Families
Relational Trauma and Attachment Adversity
Grief and Loss